According to National Restaurant Association, more than 110,000 restaurants — or about 17% of the total restaurants in the country — have closed permanently or long-term during the COVID-19 pandemic.
Joanna Fantozzi | Dec 07, 2020
Since the COVID-19 pandemic began in March, 17% of restaurants (or about 110,000 establishments) have closed either permanently or long-term, and 10,000 restaurants have closed over the last three months alone, according to the National Restaurant Association's December data released on Monday. The study, which surveyed 6,000 operators from Nov. 16-30, was sent as part of a letter to Congressional leadership offering support for the bipartisan House and Senate's "moderate compromise proposal" of a $908 billion COVID relief package as a down-payment toward a larger relief package to be passed in early 2021.
"What these findings make clear is that more than 500,000 restaurants of every business type—franchise, chain, and independent—are in an economic free fall," Sean Kennedy, the National Restaurant Association's executive vice president for public affairs said in the letter. "And for every month that passes without a solution from Congress, thousands more restaurants will close their doors for good."
According to the survey, 87% of full-service restaurants (including independent, chain and
franchise establishments) saw a 36% drop in sales revenue over the past three months and 83% of operators expect the next three months to be even worse. About 58% of operators also said they expect layoffs and furloughs will continue over the next three months.
As for the 10,000 restaurants that have closed over the past three months, the majority had been well-established in the industry for years, and on average, had been in business for 16 years. About 16% of the shuttered restaurants had been in business for 30 or more years, and less than half of the operators of these closed restaurants say they plan to remain in the business in any form "in the coming months or years."
This plea from the National Restaurant Association was sent to Congress at the same time that restaurants are speaking out in various areas around the country where restrictions on restaurants have gotten more stringent as cases continue to rise, including in California, where Gov. Gavin Newsom passed a three-week stay-at-home order (including shutting down outdoor dining) for parts of the state.
"We have no idea how long this could take, or if help will even come," Los Angeles-based chef and owner of Playa Provisions Brooke Williamson wrote in a Los Angeles times Op-Ed this week. Williamson has had to close three out of her four restaurants during the pandemic. "As of late last week, there were optimistic rumblings of a federal relief package that would include $288 billion for struggling restaurants and small businesses. […] We're crossing our fingers that we can make it through the next few weeks of uncertainty, with the hope of reopening outdoor dining and obtaining significant financial aid. In other words, we're awaiting an industrywide Hail Mary."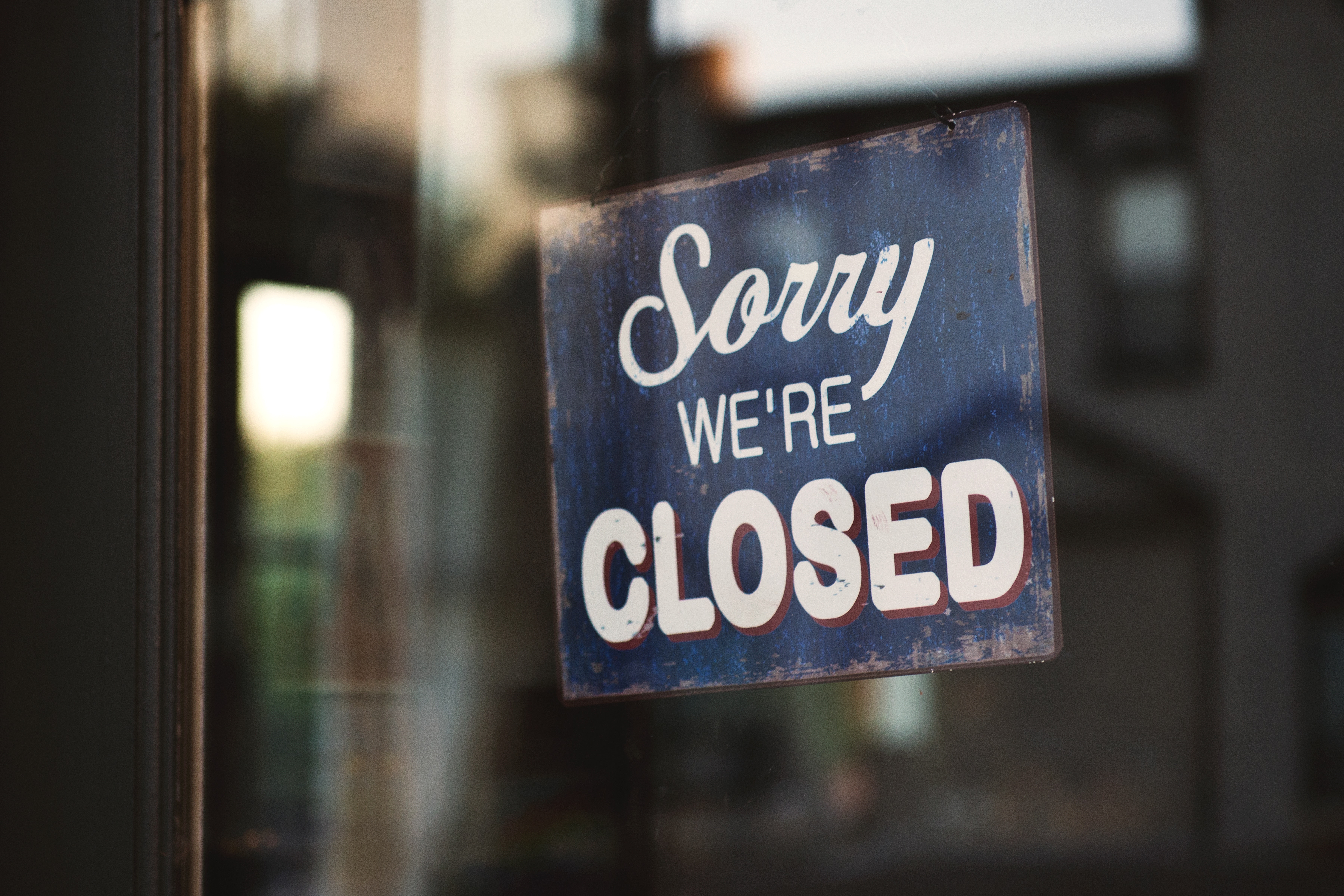 The proposed four-month, $908 billion bipartisan relief package is the last effort by lawmakers to push through emergency relief for Americans before the clock runs out on unemployment benefits and eviction moratoriums before the end of the month. The formal text of the bill has not been finalized, though Democrat and Republican lawmakers were working on it over the weekend, and the final version was expected to roll out as early as Monday, according to Reuters.
Over the past several months, Democrats and Republicans have failed to come to a consensus on what should be included in a relief bill since the last round of relief was passed in April. Republicans are calling for business liability protection, while Democrats have asked for assistance for state and local governments, according to Reuters.
"It would be stupidity on steroids if Congress doesn't act," Democratic Senator Mark Warner, a member of the bipartisan group that wrote the proposed bill told CNN's State of the Union on Sunday. "[The bill would] give targeted relief for the unemployed, for people in food insecurity, rental assistance, small businesses that have run out of their [Paycheck Protection Program] funds and additional funds to those minority businesses that have been extraordinarily hit hard."
The bill would not, however, include another individual round of stimulus checks in efforts to lower the price tag of the relief package and make it easier to come to a consensus, Reuters said. The bill would also not include the Democrat-proposed RESTAURANTS Act, which was passed by the Democrat-led House in October and would funnel $120 million in federal aid to directly help restaurants.
"Efforts in Washington to find the "perfect" solution are laudable, but the lack of progress in the meantime has led too many operators to give up on the government and close down for good. Since our last update to you, less than three months ago, an additional 10,000 restaurants have closed nationwide," Sean Kennedy concluded in the National Restaurant Association's letter to Congressional leaders.
Senate Majority Leader Mitch McConnell has said that he would like to see a proposal Monday so that the government can remain open before funding runs out on Dec. 11.