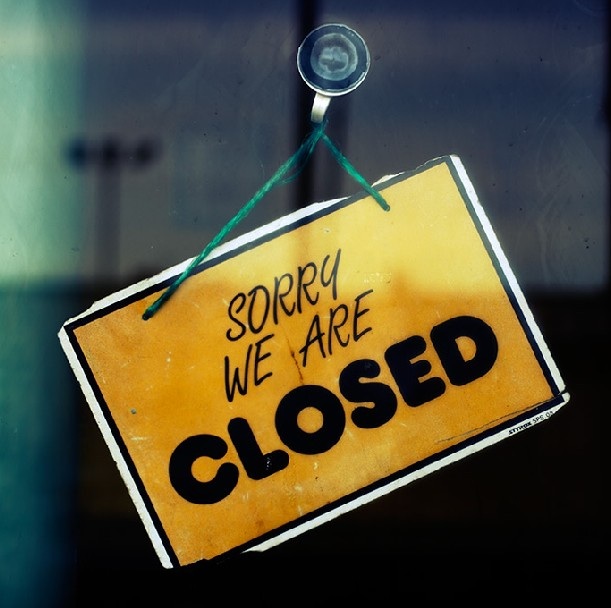 Restaurant chains are in trouble. A recent article by Business Insider claims that casual dining chains like Red Robin, Chilis, and Ruby Tuesday are struggling to attract customers. Conveniently, however, it's not their fault. According to Business Insider, millennials are to blame! It looks like America's number one scapegoat is stirring the pot again, this time with their changing eating habits.
What a wonderful world where capitalist ideals are propagated in every aspect of society, yet corporations still manage to blame the customer when things aren't panning out. Struggling to attract customers? Blame the customer! That's not the capitalism we know. The very nature of capitalism is to compete against other businesses to earn customers. If people aren't going to restaurants, it is the responsibility of restaurateurs to adapt – assuming they want to stay in business. The market is changing, and so must the restaurant industry.
So where are millennials going to eat? What do restaurants have to compete with these days? If millennials aren't going to chain restaurants, how will they Instagram pictures of their food? The answer lies in grocery stores and emerging food-delivery services. Grocery store food has always been less expensive than restaurant food, but that price gap is growing, which is increasingly driving millennials away from the relatively high cost of restaurants. Instead of eating out, people are saving their money and cooking at home, a strategy that has also been facilitated by food-delivery companies like Blue Apron, which ships customers weekly pre-planned meals, ensuring they stay home for a certain number of days per week. Products like Blue Apron take the hassle out of grocery shopping and even provide opportunities to learn how to cook new meals, which is something we could all benefit from.
Grocery stores and food-delivery options are not getting all the action, though. Casual dining chains are also losing out to small mom-and-pop restaurants as millennials continue to have increasingly negative opinions about large corporations.
On the other hand, Americans still seem to trust small businesses to guide the economy forward according to the Corporate Perception Indicator Survey conducted by CNBC and the PR firm, Burson-Marsteller. This means that the current economic climate could be an advantageous time for small businesses in the restaurant industry! New small businesses in the restaurant industry also have a unique tool available to them: the restaurant equipment secondhand market. With such a large number of restaurant chains closing down, the industry has become flooded with heavily discounted equipment for other restaurants to take advantage of. This, combined with the public's favorable attitudes towards small business growth means the future for small businesses in the restaurant industry could be very promising. Fingers crossed.
To corporate, restaurant chains, the TAGeXperts have one final recommendation: Try not to piss off the largest generation of people in US history. Take responsibility for your own business' shortcomings and don't blame it on the millennials. Otherwise, you'll never make it into their food selfies.
To small restaurant owners or hopeful restaurateurs, keep up the good work. Public sentiment is on your side and there is an abundance of used restaurant equipment to purchase from closing restaurant chains everywhere. Be on the lookout!
– TAGeXperts
To learn about what we do, visit www.TAGeXBrands.com for information on facility closure and equipment liquidation services.
To find restaurant equipment for as little as $1.00, visit www.RestaurantEquipment.bid
References:
http://www.businessinsider.com/millennials-endanger-casual-dining-restaurants-2017-5
http://www.cnbc.com/2014/09/21/how-the-corporate-perception-indicator-was-created.html
http://www.cnbc.com/2014/09/21/why-main-street-matters-to-americans-tktktk-.html
http://www.burson-marsteller.com/
Images:
http://www.myz99.com/last-chanmankato-restaurant-bar-abruptly-closing-tonight/
http://www.foodbusinessnews.net/articles/news_home/Consumer_Trends/2015/05/Millennials_driving_shifts_in.aspx?ID={7E330C1E-7D9A-45D3-85D8-F75CB455668D}&cck=1
http://www.foodandwine.com/fwx/sites/default/files/fwx-millenials-saying-no-to-big-food.jpg
https://www.blueapron.com/pages/groupon