It isn't uncommon for a restaurant in the Bay Area to be open one day and closed the next, but for some of this year's biggest closings, their absence is more than just a blip on the region's radar.
From top-name chefs to longtime operators, the shutterings throughout 2018 didn't discriminate, instead underscoring larger challenges throughout the Bay Area's restaurant industry that will stick around once calendars mark the new year. From a rising cost of living to a turnover rate that exceeds 90 percent, the greater San Francisco area's difficulties are piled on top of larger issues across the country.
In October, 45 percent of restaurant operators reported a drop in same-store sales for the month compared to the same year prior, according to the National Restaurant Association's Restaurant Performance Index, a 39 percent increase from those that reported in September. Operators also reported a drop in customer traffic for the seventh consecutive month of the year.
While a majority of this year's closings struck longtime, smaller operators, a handful of celebrity names were also taken down throughout 2017. New York City-based Jonathan Waxman's mini San Francisco empire wiped out this past fall with the unexpected shutterings for his namesake outpost in Ghirardelli Square as well as his fast-casual spinoff, JBird. The chef allegedly vacated the two spots without paying about $71,500 in rent-related expenses.
Over in Oakland, Southern-inspired restaurant Picán abruptly closed its doorsthis past June. Its 120-seat space — along with that left behind from Ozumo's 2016 closing — has been carved into four separate storefronts, two of which will be occupied by new leases with Tanya Holland's Brown Sugar Kitchen as well as a relocated spot for Bocanova.
Roy Choi and Daniel Patterson's decision to shutter the Uptown Oakland location for its fast-food concept Locol also headlined this year's closing news, alongside Market Street's food emporium The Hall and tourist favorite the Rainforest Café.
But with 2019 on the horizon, the National Restaurant Association is expecting a positive turnaround. An increasing number of restaurant operators expect economic conditions will continue to improve, sparking a 59 percent jump in the number of operators planning on capital expenditures like improvements, expansions, openings or new equipment in the coming months.
Sure, the San Francisco area has always stood out from the pack, but look through the pictures below to take a look at all of the space this year's closings has left behind for the next wave of concepts to take over in 2018.
Spencer A Brown
Southern-food favorite Picán abruptly closed its expansive space in Oakland this past June. The 120-seat restaurant – along with a neighboring space – is being subdivided into four new storefronts that will soon be occupied by Oakland favorite Brown Sugar Kitchen's new flagship location as well as a relocated spot for Boccanova.
Fast-food remake Locol made plenty of headlines when it debuted in two Oakland neighborhoods, but an even bigger splash when it decided to close its spot in Uptown Oakland earlier this year. Picture: Chef Daniel Patterson, one of the celebrity names behind Locol's partnership.
Celebrity Chef Jonathan Waxman's two Ghirardelli Square locations closed this past year, allegedly leaving behind an unpaid rental bill of nearly $71,500.
Hit by grew-too-fast pains, robot-led concept Eatsa shuttered its North Berkeley spot this past fall. The startup is redirecting its technology to focus on licensiving it to existing restaurants, pulling back the reigns on its own brick-and-mortar growth.
Market Street Food Emporium The Hall marked its third anniversary with its now-permanent shuttering, making room for a new $100 million residential tower. The food hall was always slated to be a placeholder for the site, but with the area's continued evolution, its developers were finally ready to pull the trigger.
The San Francisco area had plenty of Michelin winners on the list this year, but it was one star short after Chef Sung Anh's decision to close his acclaimed Mosu spot. The chef had been looking for a larger space, but ultimately decided to pack up and move it all to Korea.
Moana Restaurant Group suddenly closed its popular ballpark spot Paragon after its 20-year run in the city. Pictured here: Moana Restaurant Group CEO Tim Harmon.
The rising cost of running a restaurant in the city prompted two closures for popular fast-casual concept The Plant Café. The mini-chain closed its Embarcadero and Burlingame locations this past summer, citing too-expensive rent and skyrocketing staffing challenges.
Sprig's storefront space on Van Ness was vacated earlier this year along with the food delivery startup's shuttering. Big hurdles in the delivery market – including high costs and rising competition – ultimately led to the company's demise.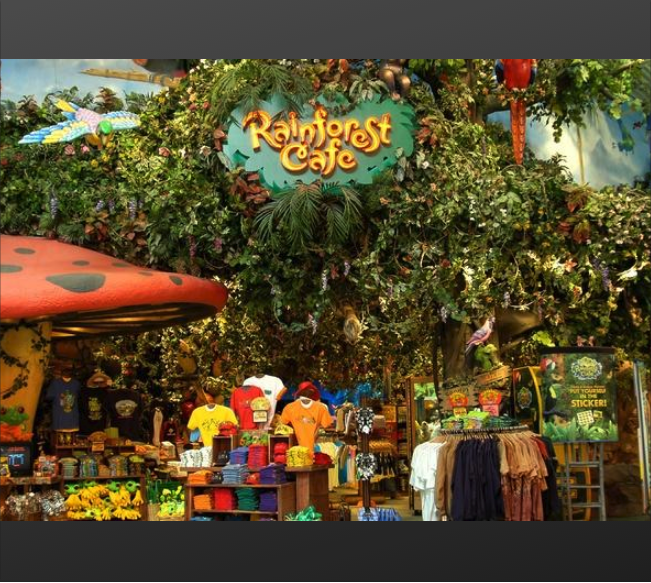 Tourist-favorite Rainforest Café closed its doors after 17 years of business this past fall, leaving behind a large swatch of space in one of the busiest pockets of the city. Keith Beitler, senior vice president and COO of specialty restaurant and amusement divisions at Landry's Inc., the company behind the restaurant, reportedly said its landlord opted not to renew the restaurant's lease.
Link to original article here:https://www.bizjournals.com/sanfrancisco/news/2017/12/11/restaurant-closings-2018-bay-area-eatsa-locol-hall.html