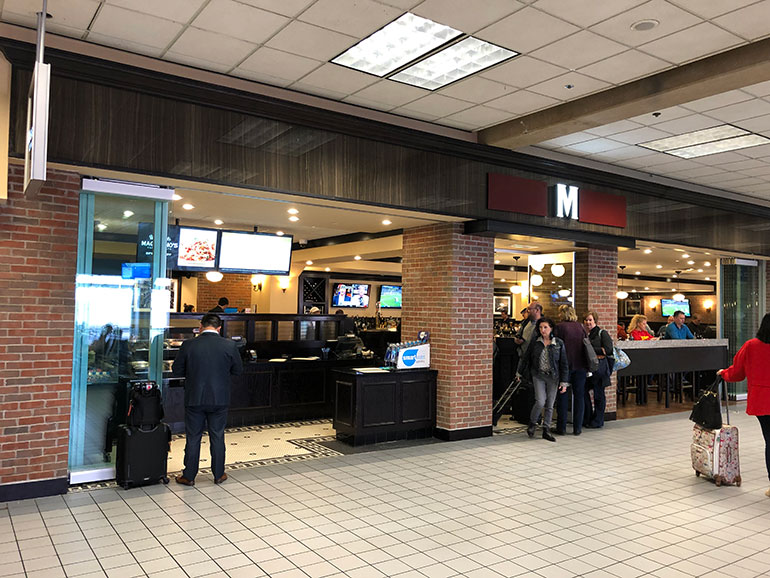 According to Nation's Restaurant News, Brinker International Inc. has teamed with HMSHost and Java Star Inc. to open the first non-traditional location of its Maggiano's Little Italy casual-dining concept in DFW International Airport's Terminal C.
The unit, which opened earlier in November and debuted officially Friday, can accommodate 225 customers in two dining rooms, which are divided by a bar area.
"The modern kitchen is large for an airport location, with up-to-date equipment to support dining room rushes while also supplying a convenient grab-and-go area with freshly made signature sandwiches and pastas," Brinker said in a statement.
Maggiano's Italian-American menu has been adapted for solo travelers, the company added.
While traditional Maggiano's locations offer menus with large, oftentimes shareable items, at the new airport unit, Brinker said, "solo travelers and small groups will find single-serve portions of the same renowned family-sized dishes for enjoyment."
"It is a thrill to open Maggiano's in DFW," said Steve Johnson, HMSHost president and CEO, in a statement. "This new opening is a testament to the great relationship HMSHost shares with Brinker International, creating an inviting restaurant where family and friends can reconnect before a flight."
HMSHost already operates 17 of Brinker's Chili's Grill & Bar and off-shoot Chili's Too restaurants in airports across the country. The Maggiano's is branded with "M" signage in addition to Maggiano's signs.
"A taste of amazing homemade food while traveling is something special," said Kelly C. Baltes, president of Brinker's Maggiano's division. "This is why we're excited to partner with HMSHost to bring Maggiano's made-from-scratch Italian-American dishes to all traveling through the DFW airport."
DFW airport officials said Terminal C, where the new Maggiano's is located in the secure area, is the facility's busiest. Zenola Campbell, the airport's vice president of concessions, said 70 million travelers fly through the airport each year.
As of Sept. 26, Brinker owned, operated, or franchised 1,686 restaurants, including 1,634 Chili's and 52 Maggiano's Little Italy units.