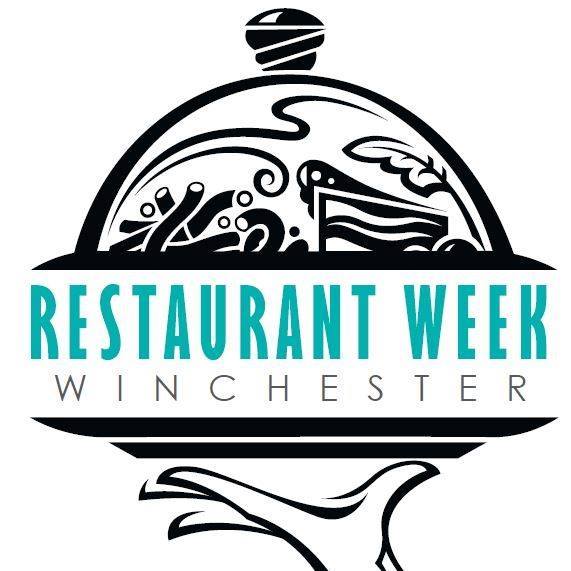 Eight restaurants are participating in Winchester Restaurant Week, giving ambitious diners an opportunity to try a new place every day of the week if they like.
The special week of menus begins today and runs through Saturday.
Here's how it works: participating restaurants offer three courses for $30 per person. The restaurants create special Restaurant Week menus that give patrons options for each of the three courses: appetizer, entree and dessert. Tax, tips and drinks are not included.
Restaurants pay a fee to the Winchester Main Street Foundation to cover publicity. The week is intended to entice people to venture out and try new places at a typically slow time of year.
The participating restaurants are:
• Brewbakers, 168 N Loudoun St., Winchester (Participating Tuesday – Saturday)
• Cork Street Tavern, 8 W. Cork St., Winchester (Participating today – Saturday)
• George's Food & Spirits, 103 E. Piccadilly St., Winchester (Participating today – Saturday)
• Oak Stone Pizza, 1000 Valley Ave., Winchester (Participating today – Saturday)
• Paladin Bar and Grill, 181-A, Warrior Drive, Stephens City (Participating today – Saturday)
• Village Square Restaurant, 103 N. Loudoun St., Winchester (Participating today – Saturday)
• Violino's, 181 N. Loudoun St., Winchester (Participating today – Saturday)
• Water Street Kitchen, 2 S. Loudoun St. (Participating today – Saturday)
Some restaurants like to offer a mix of their "greatest hits" while others choose to showcase something new or unexpected.
To see the menus offered by each restaurant, visit https://www.winchesterrestaurantweek.com/restaurants-2
The regular menu at Paladin Bar and Grill in Stephens City is inspired by Southern ingredients and cooking methods. Think pimento cheese, fried green tomatoes and bacon jam (all on one burger!).
For Restaurant Week, though, the restaurant decided to experiment with different tastes.
"The chef really wanted to flex his culinary muscles," said Dan Myers, vice president of operations for the restaurant.
For appetizers during Restaurant Week, Paladin will offer a choice of New England Clam Chowder; Cuban Wontons filled with pulled pork, ham, pickle and swiss; or a Bourbon Poached Pear. Entrees include half a chicken with spicy cilantro sauce; mahi, mussels and shrimp in a spicy tomato sauce; molasses-marinated pork tenderloin; or three-cheese tortellini. Patrons will have a choice of a chocolate and salted caramel tart; Kahlua cheesecake; or a berry shortcake with vanilla ice cream for dessert.
This is the first time Paladin, which opened a year ago this week, has participated in Restaurant Week.
"It's a community effort, and we really wanted to be a part of that," Myers said. "Restaurant Week is a good way to get our name out there and attract new diners to the restaurant."
Another new restaurant joining the Restaurant Week lineup is Oakstone Craft Pizza and Beer on Valley Avenue across from Handley High School.
For Restaurant Week, Oakstone will offer appetizers of corn chowder with smoked bacon; Campari tomato salad with burrata; or bacon-wrapped meatballs. Entree choices are pan-roasted Icelandic cod with smoked gouda polenta; crispy duck confit with butternut squash risotto; a pizza made with beef burgundy with red sauce, braised short ribs, cremini mushrooms and gorgonzola cheese. Desserts are a choice of pineapple carrot cake; amaretto cream puffs; or a warm cookie sundae with vanilla ice cream.
#TAGeX #TAGeXBrands #Restaurants #RestaurantDining #RestaurantWeek #Winchester