San Antonio chef Jason Dady opened his first-ever Austin restaurant this weekend. Chispas, which focuses on casual tacos and margaritas, is now open, although under limited service and hours for now, at 214 West 4th Street as of Sunday, February 17.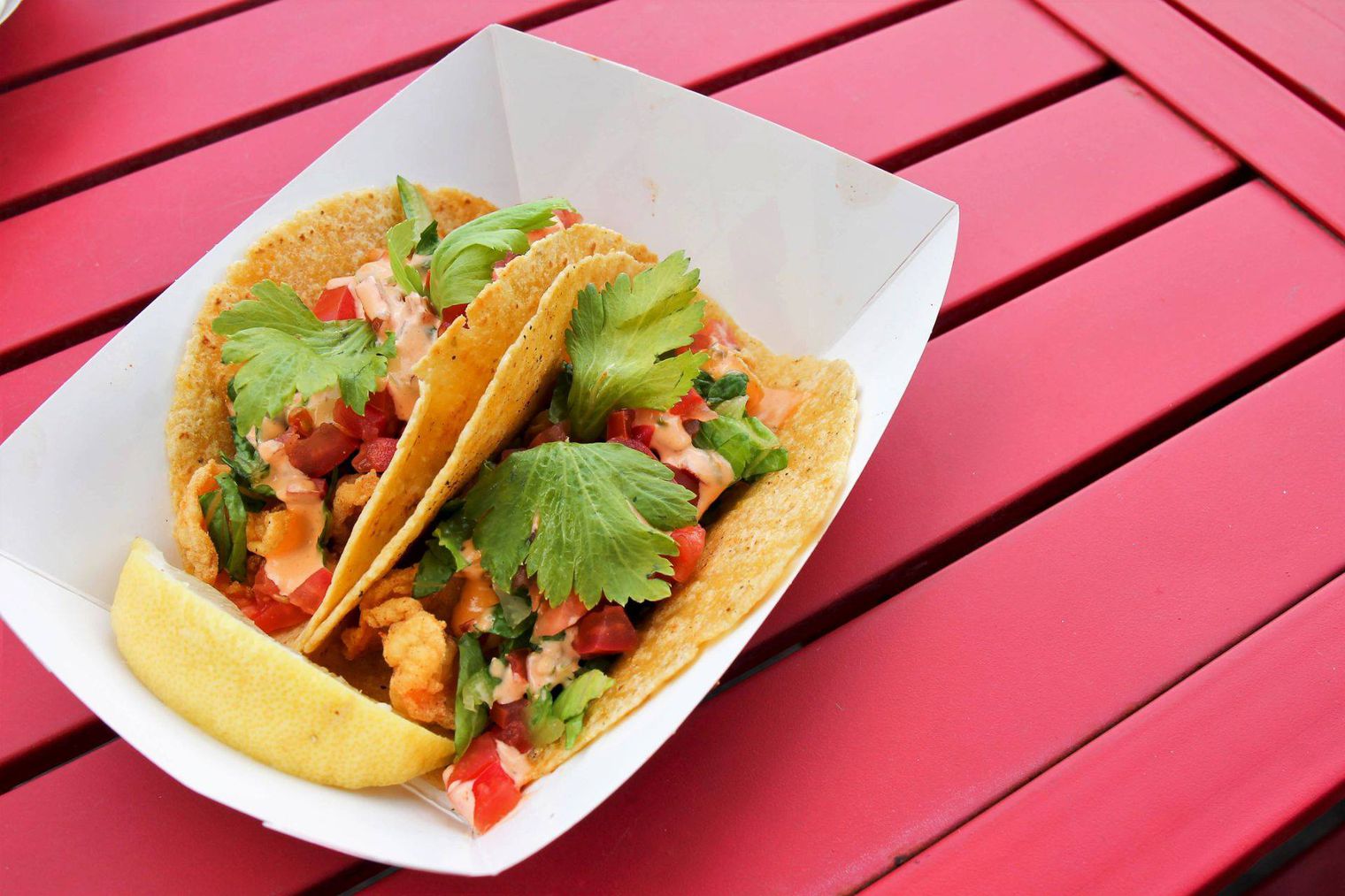 Dady's Austin venture is all about casual tacos. The menu's varying options feature classics like carne asada, chicken fajita, and carne guisada, along with updated takes like tofu al pastor, duck confit carnitas, and grilled ribeye steak. Then there's the namesake Tacos Chispas dubbed as a "double decker" with two tortillas filled with the usual ingredients plus chorizo, cheese gravy, and queso. Other dishes include tableside guacamole, green chile queso, soups, salads, chicken wings, and more.
Margaritas are the core of Chispas' beverage menu. The name of the restaurant, which is Spanish for sparks, stems from the San Antonio reference for really strong margaritas.
Chispas' late night hours, which will begin at 10:30 p.m., will feature breakfast tacos. Plus there will serve breakfast, lunch, dinner, brunch, and happy hour.
The space features tons of seatings, from booths to tables to bar to lounge. There are lots of greenery, including plants in birdcages dangling from the ceiling. Of note is the lit-up display of bottles of Mexican soda Jarritos
For now, Chispas is open from 11 a.m. to midnight Monday through Thursday, 11 a.m. to 2:30 a.m. on Friday, 9 a.m. to 2:30 a.m. on Saturday, and 9 a.m. to 10 p.m. on Sunday.
Dady took over the ground-floor of shuttered Irish bar Fado on West 4th. He announced the restaurant via Austin Food & Wine last year. The downstairs portion of the building is home to a new whiskey-focused bar, DuMont's Down Low, which opened last fall.
Under Dady's hospitality group umbrella are several San Antonio restaurants, including steakhouse Range and barbecue spot Two Bros BBQ,
#TAGeX #TAGeXBrands #Restaurant #Dining #CasualDining #Tacos #Foodie #AustinRestaurant #AustinTexas