After more than three decades of serving Lacon, Kenyon's Place is no longer in operation; owners Bill and Anita Kenyon have their sights set on seeing the world.
"We're retired basically now, we're gonna do a little traveling, go see our kids in California, get around a little bit, maybe go fishing again, and just relax," said Bill Kenyon, owner.
Anita says she has received an outpouring of emotional support from loyal customers.
"You know there's so much we haven't seen in the last 34 years, it's time," said Anita Kenyon, owner.
"I get more hugs than ever. It is just amazing, people are really great, I haven't had anybody say anything negative to me, maybe they've ignored me but they haven't said anything. You know, it's really, it's unique," she said.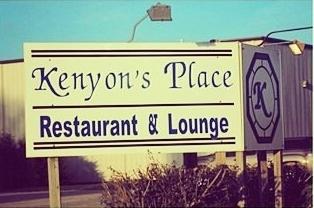 The pair says their employees are still adjusting to the news.
"We were going around taking employees, one at a time, two at a time, everything was going pretty good but then it got pretty emotional," said Bill.
"Right now, our entire bus staff as we've had, all of their parents or grandparents worked here, which makes me feel very heartwarming. It's family," said Anita.
Lacon Mayor John Wabel says it's hard seeing a well-known local establishment close its doors.
"I don't think even the people that worked there anticipated this happening. I mean, I've known bill a long, long time and I know that he's been wanting to retire some time now, hopefully, we'll get a buyer for that," said Mayor Wabel.
Both of the owners say the establishment is up for sale and they hope the future owner puts the building to good use.
Article Written by CIProud.com https://www.centralillinoisproud.com/news/local-news/long-time-lacon-restaurant-closes-down-operations/
Photo Courtesy of CIProud.com
#2019 #RestaurantClosure #TAGeX