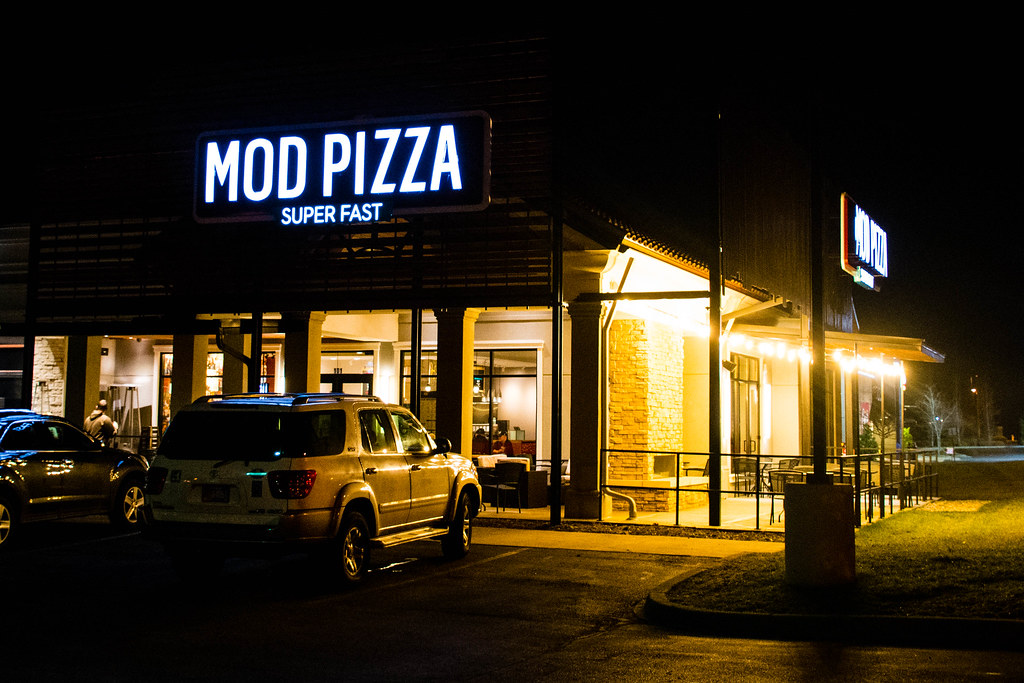 The MOD Pizza restaurant that has operated for two years at the Cornerstone of Centerville development shut down abruptly today, Saturday Sept. 14.
A sign taped to the entrances of the restaurant say, "We're Closing. Thank you Cornerstone. For more locations and information, visit modpizza.com. Same great people, same great food." Windows of the restaurant are papered over.
The only other Dayton-area location of MOD Pizza, on North Main Street (Ohio 48) in Englewood, remains open and is operating today business as usual. It opened in April 2017, five months before the Cornerstone restaurant served its first customers.
Employees of that store learned today of their sister restaurant's permanent closure, but say they are not aware of any intention of closing their location.
This news outlet has emailed a spokeswoman for the Seattle-based MOD Pizza regarding the closure and will update this story with any new information.
MOD Pizza is the second fast-bake, custom-order pizza chain to close a location in the Dayton area, following the closure of the Dayton area's only PizzaFire restaurant in January 2018.
Both Seattle-based MOD Pizza and Cleveland-based PizzaFire operate in the fast-casual, quick-bake niche in the pizza market, a specialty market dominated locally by Rapid Fired Pizza, a fast-growing chain of quick-serve pizza restaurants that was founded in Kettering. Rapid Fired has opened more than a dozen locations in the Dayton area in the last few years.
Article Written by Dayton Daily News https://www.daytondailynews.com/news/local/just-pizza-restaurant-centerville-shuts-down-abruptly/KJ5I8B2gAk8kYEiE0Os8cN/#
Photo Courtesy of Dayton Daily News
#TAGeX #Restaurants