That's right… the auction is now live at RestaurantEquipment.Bid! The auction will feature over 495 lots of the restaurant's fixtures, lighting, and most importantly, other memorabilia and decor.
The biggest and probably the most iconic piece featured in the auction will be the famous Spaghetti Warehouse trolley. All pieces, the trolley included, will start at just $1 which allows anyone the opportunity to take home a piece of Spaghetti Warehouse history.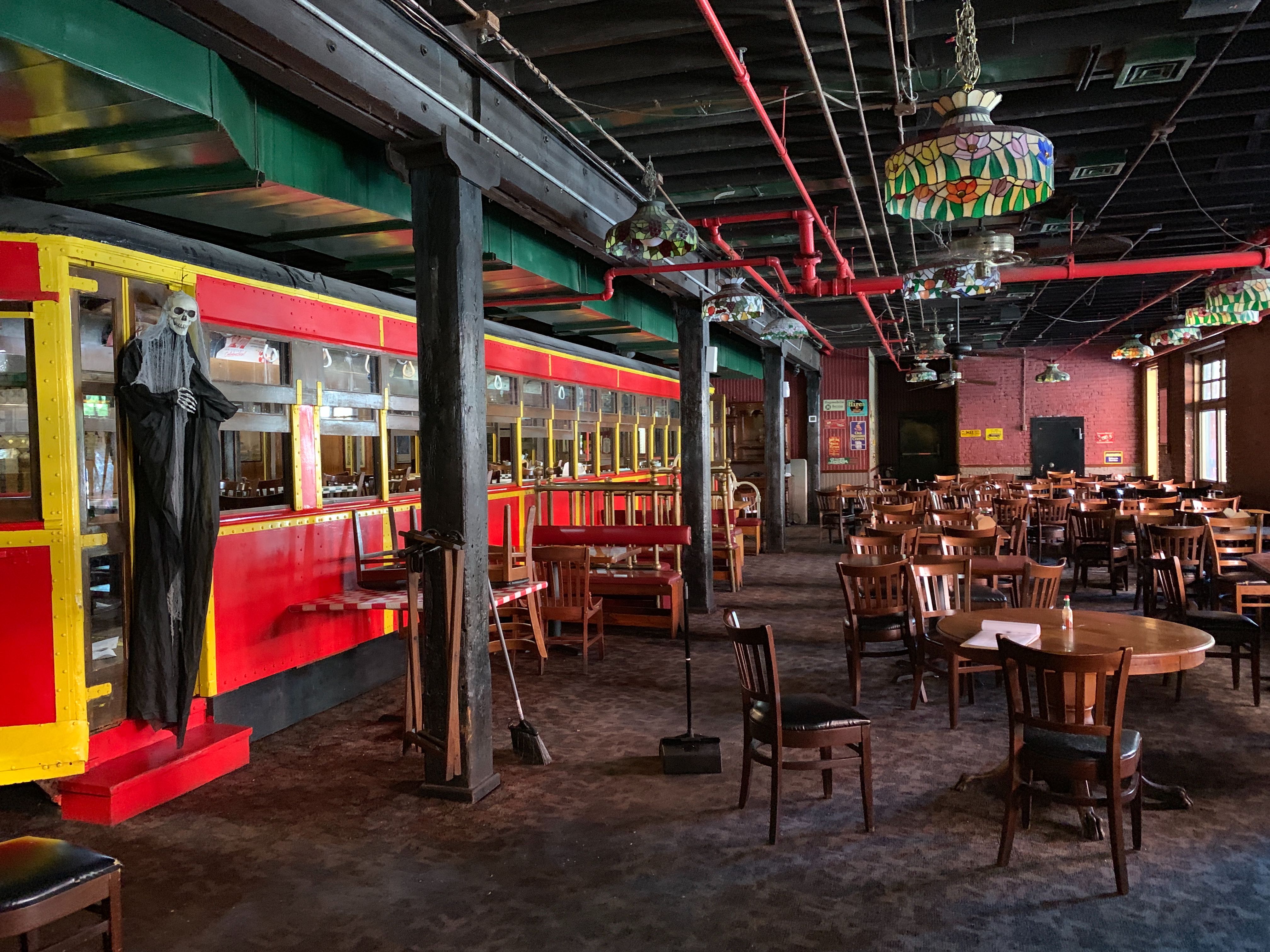 The auction can be reached from the following link:
https://www.restaurantequipment.bid/cgi-bin/mmdetails.cgi?rebid12
Bidding is live now until Tuesday, October 29th when items will begin to close at 10:00AM (Central Time).
While I don't think that there will be any discussion on how cool it is to auction a historic trolley, I wanted to take a quick minute to highlight one of the auction lots that I found to be truly interesting.
Lot #466 is leading the pack in the Spaghetti Warehouse auction. The lot titled "Hand Engraved Brass Plaque Commemorating the 400th Anniversary of the Discovery of America" comes to us from the World's Columbian Exposition of 1893. The world's fair was held in Chicago in the year 1893 to celebrate the 400th anniversary of Christopher Columbus's arrival in the New World.
The plaque contains engraved portraits of all of the deceased Presidents at that time from Washington to Lincoln. It lists their date of birth, death, and inauguration of each President. The plaque also contains a portrait of Christopher Columbus and the Santa Maria. It also contains engraved reproductions of the seals of all of the States and Territories in existence in 1892 along with the Spanish Royal Coat of Arms. It is noted on the plaque that it is solid brass and gold plated brass. It was designed by Karl Eckelmann and was purchased in auction in 1982.
You can view some of the pictures of this magnificent piece below.
If trolley's and historic hand engraved plaques aren't really your style, there are still 495 other lots for you to explore! With everything starting at $1, this auction has something for everyone. You can view a few other cool auction pieces in the gallery below:
Here's your chance to own a piece of Spaghetti Warehouse history! If you have any questions about the auction feel free to give us a call at 800.572.4480 or send us an email at [email protected]
Happy Bidding!!
#spaghettiwarehouse #auction #restaurantclosure #closureauction #decor #dallas #texas