Neal Sherman is the Chief Executive Officer and Founder of TAGeX Brands, a global firm that creates marketplaces for surplus equipment, inventory and other assets. With a sound foundation in the food industry, TAGeX has expanded into other sectors and focuses on generating return on assets and reducing waste. TAGeX Brands connects buyers and sellers in a common marketplace. 
Sherman is a committed member of the Young Presidents Organization, with 20,000 members in 300 Chapters in 100 Countries. He has served in a number of roles for the group including Chapter Chair of the Empire Chapter in Rochester, New York, home of YPO Founder Ray Hickok. Neal chaired the Miami YPO/WPO Global Leadership Conference. Sherman was the founding Chair of YPO's Food Industry Network that has over 3,000 members from around the world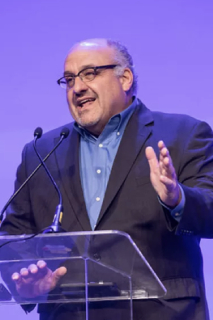 In 2017, Neal was inducted as a Fellow at the Culinary Institute of America, which is widely recognized as the world's premier culinary college with an industry-wide reputation for excellence and more than 49,000 alumni.
Sherman was appointed to the founding Executive Board of the Remanufacturing Industries Council (RIC). The RIC serves as the industry advocate for all sectors engaged in Remanufacturing, a market valued at over $100 billion, employing over 500,000 people.
His unique experience and perspective on the restaurant and broader business environment has been sought by the media, business leaders and government officials. He has provided his perspective and analysis to a range of media outlets including the Wall Street Journal, CNBC, USA Today, The New York Times, Nation's Restaurant News, Franchise Times, and the Restaurant Finance Monitor. Sherman has also spoken at a number of industry conferences.
Sherman has a BA in Government from The American University in Washington, D.C., studied Economics at the University of London and received a Masters of Business Administration from New York University. He has been a frequent lecturer on college campuses and an adjunct Professor of Marketing at Columbia Union College.
Neal has been married for over thirty years to his wife Pam, a lawyer, actress, syndicated columnist, and global speaker (www.ThePamSherman.com). They have launched two children in the world and live in Rochester, New York.
For more information about Neal Sherman, see the news below: