Cherith Valley Gardens ceases operations and auctions everything online at RestaurantEquipment.bid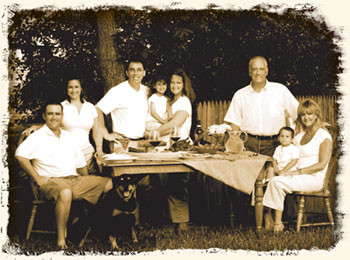 After 24 years of business, the Werner Family has decided to retire! Cherith Valley Gardens is closing their facilities and auctioning everything from their kitchen, offices and warehouse online at www.RestaurantEquipment.bid. The local family-owned jarring and pickling company is known for wholesome ingredients and its award winning "Hot 'n Spicy" line of pickled vegetables, salsas, and mustards. "We are looking forward to enjoying our years in retirement." says Alan Werner, who founded the business in 1993. "We had a great run with our award winning line of all-natural gourmet foods and now it's time to move on to our next adventure!"
After 24 years of business, the Werner Family has decided to retire! Cherith Valley Gardens is closing their facilities and auctioning everything from their kitchen, offices and warehouse online at www.RestaurantEquipment.bid. The local family-owned jarring and pickling company is known for wholesome ingredients and its award winning "Hot 'n Spicy" line of pickled vegetables, salsas and mustards. "We are looking forward to enjoying our years in retirement," says Alan Werner, who founded the business in 1993. "We had a great run with our award-winning line of all-natural gourmet foods and now it's time to move on to our next adventure!"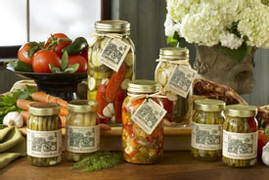 Cherith Valley Gardens has a powerful family story that exemplifies American perseverance. Alan Werner launched the company in 1993 after losing his oil company in a market crash that required him and his family to grow their own vegetables to sustain themselves. They proved to be talented gardeners, and soon their garden had produced so much surplus, they began pickling and jarring their vegetables and selling them to the public. Just two years later, Cherith Valley Gardens was accepted into the NASFT (National Association for the Specialty Food Trade) and received numerous awards for their products including "Most Outstanding Food Gift Pack", "Most Outstanding Snack Food" and "Outstanding Cooking Enhancer". For 24 years, the Fort Worth company hand-packed their products for sale in stores around the world. Their story has been written about in publications like Texas Monthly, Food & Wine Magazine, Men's Health, and has been featured on Good Morning Texas and Food Finds on the Food Network.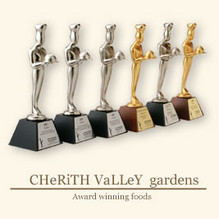 With the company coming to an end, Cherith Valley Gardens is liquidating its assets via online auction where business owners and consumers alike can score themselves useful supplies and memorabilia from the family-owned, award winning company. Items include equipment from their warehouse and kitchen, as well as packaging supplies and furniture. The auction is held at www.RestaurantEquipment.bid and ends June 27 at 6:00PM CDT.
RestaurantEquipment.bid is the world's leading online auction site for restaurant equipment, decor and supplies. After 30 years of business, RestaurantEquipment.bid has helped thousands of operators source and sell equipment and supplies. Through our enduring relationships with global chains, independent operators, manufacturers and distributors, we sell restaurant equipment and supplies at the greatest value.
Contact
Neal Sherman
TAGeX Brands | President
585-259-6353