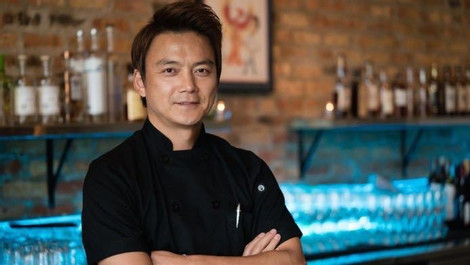 According to Block Club Chicago, when Chef B.K. Park opens his new restaurant in the West Loop, he aims to distinguish his new eatery from other omakase-style restaurants with his passion and creativity.
Next month, the chef behind Lincoln Park sushi restaurant Juno will finally open his high-end omakase sushi spot Mako at the Parker Fulton Market, 731 W. Lake St. Guests will find an intimate setting at the 23-seat restaurant that serves an authentic omakase menu.
Omakase is a Japanese tradition that loosely translates to "I'll leave it up to you, chef." As part of its menu, Mako will offer a 23-course meal for $175, or $260 for a pairing of Japanese-inspired cocktails, wine, sake or spirits.
For Park, Mako represents a culmination of years spent refining the omakase dining experience.
Park formerly worked at the much-lauded Arami and much-adored Juno. Last year, Chicago magazine listed Park's Juno among the top three best sushi spots in the city.
Mako will open in mid-December.