TAGeX retained to Manage Orderly Liquidation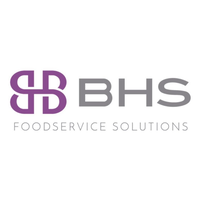 BHS Foodservice, an Amherst, New York based wholesale foodservice distributor, filed for Chapter 7 bankruptcy after ceasing operations in March, according to a Buffalo First Business report. The firm was among the top 30 Restaurant Equipment and Supply Distributors in the United States.
A company spokesperson said in March the business was affected by a dwindling customer base and limited geographic access. This closure occurred prior to the impact of Covid on the Restaurant and Food Service Industry.
The business began in 1938 as Buffalo Hotel Supply Co. before changing its name in 2015. Lorraine Capital acquired an ownership stake in 2014. The company had more than 200 creditors, about $7.9 million in assets and $25.5 million in liabilities, according to the bankruptcy filing in U.S. Bankruptcy Court for the Western District of New York. The company employed 70 employees, according to its website.
All assets from BHS Foodservice are being liquidated by TAGeX Brands and can currently be purchased either directly from the firm or via a series of Online Auctions at RestaurantEquipment.Bid with all bids starting at $1 with no reserves. A great deal of the inventory can be purchased immediately at deep discounts below cost at RestaurantEquipment.shop.
Any inquiries can be directed to TAGeX
Neal Sherman
Email: [email protected]
Telephone: 585.259.6353