With the recent boom of technological advances in the restaurant industry, innovations like online ordering and delivery have made Ghost Kitchens a reality. 
A ghost kitchen is a professional food preparation and cooking facility set up for the preparation of delivery-only meals. It contains the kitchen equipment and facilities needed for the preparation of restaurant meals but has no dining area for walk-in customers. Restaurants that use ghost kitchens may have a different physical location for walk-in customers or may be a delivery-only ghost restaurant. A ghost kitchen differs from a ghost restaurant in that a ghost kitchen is not necessarily a restaurant brand in itself and it can contain kitchen space and facilities for more than one restaurant brand.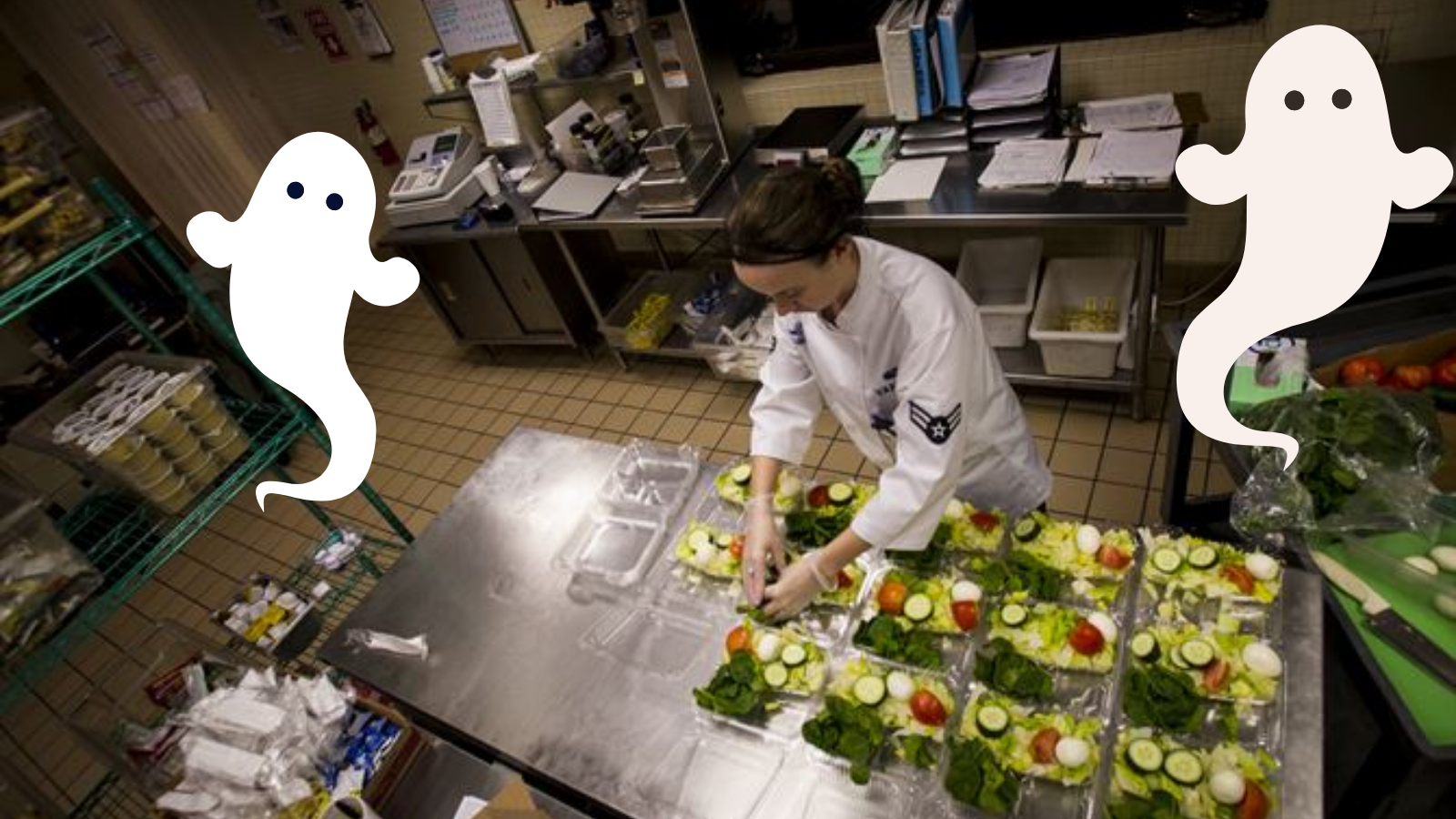 The emergence of ghost kitchens like Zuul is a response to the breakneck growth materializing in food delivery. Online food delivery sales reached $34 billion in 2018, up 13 percent from the previous year, according to a report from CBRE. That's expected to reach $62 billion by 2022, out of a total $77 billion delivery market, according to research from William Blair.
Delivery is significantly changing the entire food industry. Even since 2015, Restaurants were making 40-60% of their total sales through delivery. These restaurants had no real system in place to accommodate the steady stream of deliveries along with serving their in house customers. 
Today, Zuul leases a 5,000-square-foot space and then charges its tenant restaurants an annual management fee. It opened its first location near Soho in August, which is divided into nine individual kitchens, each occupied and staffed by an existing New York restaurant, while Zuul employees run the orders from the kitchens to a dispatch center.
The kitchens promise lightning-fast delivery from prime locations, lower overhead costs for restaurants, a trove of customer data, and the ability to scale. This appeals to both restaurateurs and those providing space.
For example, in Los Angeles, the fast-food hamburger chain Fatburger announced they're converting 15 stores into ghost kitchens for their sister brand Hurricane Bar & Grill; parking lot operator Reef Technology, which has 5,000 locations nationwide, has gotten into the business of operating mini food kitchens in its garages; DoorDash opened its own ghost kitchen in San Francisco this year; supermarket chain Kroger's has partnered with virtual kitchen operator ClusterTruck to deliver food in seven minutes or less
A heavy hitter in bringing ghost kitchens to scale is the recently rebranded Reef Technology, formerly known as Park Jockey. Backed by SoftBank, Reef manages 5,000 parking lots throughout the country and is valued at over $1 billion. Reef uses container kitchens, a food-truck-like space without a pickup window, which can be plunked down in one of its lots. Restaurants can opt to staff the kitchens themselves or hire staff provided by Reef.
"By taking three parking spaces, we can put a Reef Kitchen up that's home to five brands," Cohen said. The firm declined to provide the number of kitchens in operation. Reef's real advantage is its scale, which offers brands the option of expanding quickly within a market.
Chicago-based Frato's Pizza looks like a typical family restaurant, with its black-and-white checkered floor and red chairs. But in the kitchen, the cooks are whipping up dishes for four other restaurants at the same time.
Frato's is still cooking up its specialty pizzas that their patrons have come to love and expect, but their kitchen is not solely focused on pizza anymore. They cook food for Halal Kitchen, Tenderliciopus, Cheesy Deliciousness, and Heavenly Shakes; all of which can be ordered online through Grubhub, DoorDash, and UberEats.
Owner Michael Kudrna launched the four spin-offs earlier this year in a matter of weeks as he races to keep his Chicago-area business ahead of a growing trend: restaurants conceived only for delivery or take-out.
Thousands of restaurants are experimenting with these virtual spin-offs tucked inside their own kitchens, not just Ghost Kitchens, who were made completely for the purpose of prepared-to-go food.
The $26.8 billion online ordering market is the fastest-growing source of restaurant sales in the United States, according to David Portalatin, a food industry adviser for The NPD group. Digital orders, while still accounting for just 5% of all restaurant orders, are growing some 20% each year. Restaurant visits, meanwhile, are remaining mostly flat.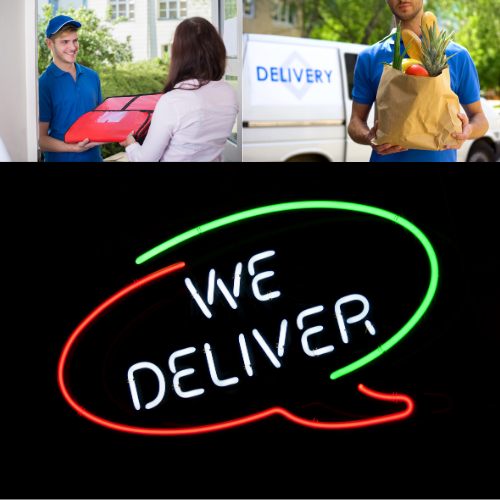 While investors have been extremely bullish on ghost kitchens, delivery apps are still struggling with profitability. Last week, Grubhub revealed that their profits had shrunk more than 96 percent between March and June of this year. And yet they're the only "profitable model operating at scale in the United States," a spokesperson pointed out, citing the company's third-quarter earnings call. 
Grubhub and UberEats say their virtual restaurant programs help small businesses compete in this landscape. Both actively reach out to restaurants with suggestions for online spinoffs based on data gleaned from customer searches – extending their influence from how people get their food to what should go on the menu. UberEats has helped launch 4,000 such virtual restaurants worldwide, about half of them in the U.S. and Canada.
One restaurant owner, Rick Scott, said Uber saved his Brooklyn business. Scott first opened a cafe serving coffee, pastries and ice cream in Crown Heights, a lower-income neighborhood. But it was the only sit-in restaurant for blocks around and "the neighborhood just wasn't ready for it," Scott said. Sales were slumping when he reached out to Uber, which told him there was latent demand for specialty burgers in the surrounding area. Scott launched Gerizim Burger Factory on UberEats with a Caribbean-inspired menu of jerk and calypso burgers.
Almost immediately, he said, sales jumped about 75%. A year later, he has two employees, rebranded his physical restaurant and launched a second Burger Factory in the borough of Queens. "It was a 90-degree turnaround," Scott said. "It changed our whole business."
But Kudrna has found he can't always rely on third-party suggestions. Heavenly Sweets, a desert concept suggested by Grubhub, has mostly flopped. The chefs at a training program he runs then came up with Cheesy Deliciousness and Halal Kitchen, which have so far taken off.
Small restaurants are warned that they should weigh risks before embarking on an online spin-off at the behest of third-party platforms, which offer no training for kitchen staff to adjust to new menus. Restaurants should consider whether their delivery packaging is right for new dishes, or whether they want to increase their reliance on outside delivery drivers.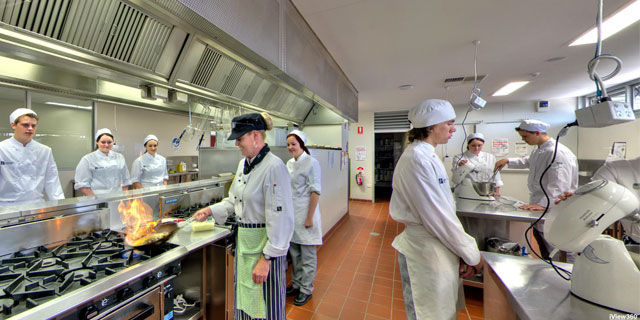 Steve Soutendijk, a New York-based broker at Cushman & Wakefield, has an optimistic view, noting that ghost kitchens can be great incubators, fostering the next Sweetgreen without the sky-high capital investments currently needed to open a restaurant. But he doesn't think it will end our need to eat out, meet friends over dinner, or go on dates. "I just don't buy the idea that everybody wants to sit alone and throw on Netflix and order from the ghost kitchen," Soutendijk said. "The act of eating is inherently a social and human experience."
https://www.usatoday.com/story/tech/2019/10/21/ghost-kitchen-virtual-restaurant-heres-how-works/4053659002/
https://commercialobserver.com/2019/12/ghost-kitchens-are-reshaping-the-restaurant-industry-is-that-a-good-thing/