Ryan Wilson, CEO of Lawry's Inc., said the beloved steakhouse, located at 100 E. Ontario St., is closing due to a confluence of unfortunate events, including the coronavirus pandemic, civil unrest and an expiring lease.
When Lawry's the Prime Rib announced in late September that it was leaving its Magnificent Mile home, where it has served prime rib for 46 years, the reaction by longtime customers was immediate, and heartening. The iconic restaurant planned to welcome many of them to a big party New Year's Eve. But instead of going out with a bang, Lawry's dining room remains empty, no holiday decorations. And it will go out quietly.
"Lawry's longtime master carvers and brown gown servers have served endless amounts of its signature Prime Rib from antique silver carts, Yorkshire Pudding, and Spinning Bowl Salad to its valued Chicago guests over the last 46 years," Lawry's said in a news release. From birthdays to anniversaries, loyal customers say they will miss coming to Lawry's immensely. And for the family that owns the restaurant, it is just as heartbreaking.
Keep a look out for Lawry's memorabilia and restaurant equipment for sale on RestaurantEquipment.Bid this week. Over 700 Items will be put in an online auction, all starting at $1.00 with no reserves. Lawry's surplus is being liquidated by TAGeX Brands, which is a green and easy solution for any company who is in need of liquidating their assets.
Traulsen Hot Food Holding Cabinet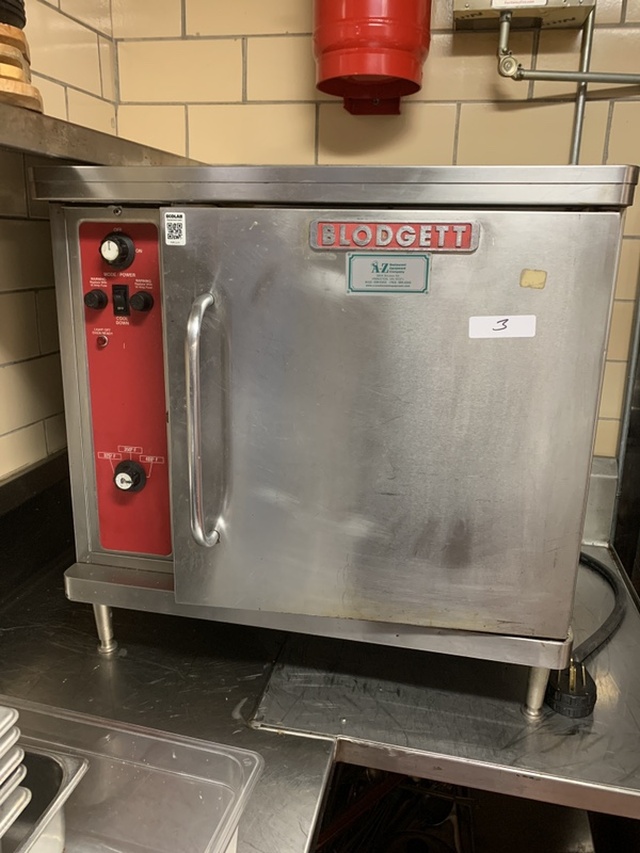 Blodgett Convection Oven
Sources:
www.chicagotribune.com
chicago.cbslocal.com