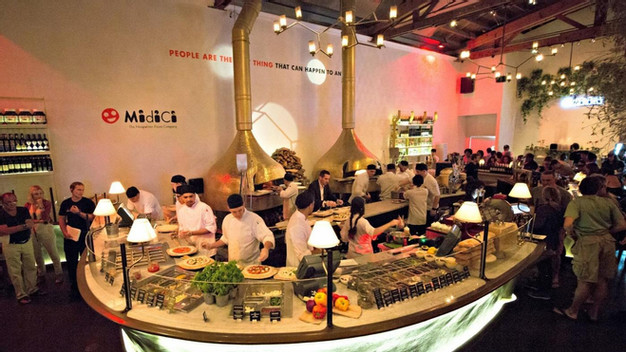 Fort Lauderdale – MidiCi in downtown Fort Lauderdale has closed, serving its last Neapolitan pizza on Sunday after a two-year run on Federal Highway.
The news may come as a surprise to locals who flocked to the spot located on the edge of Victoria Park.
In a letter to customers posted on the door, general manager and business partner Michael Dansak acknowledged that "the decision to close this restaurant was not an easy one." In thanking customers for their patronage, he said, "MidiCi could not have been as successful as it was without your loyalty.
"MidiCi The Neapolitan Pizza Co., based in Encino, Calif., has six restaurants remaining in Florida, including an Aventura location.