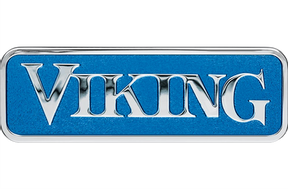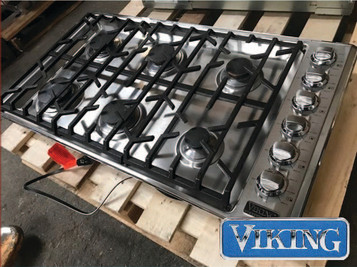 TAGeX recently liquidated a massive inventory of showroom and factory-blemish kitchen appliances from the premium Viking Range brand. We have turned the equipment over to RestaurantEquipment.bid for auction. As with all of their auctions, all items start at $1.00 and have no reserves, meaning bidders can walk away with high quality equipment for pennies on the dollar. There are over 200 items up for auction ranging from stoves, ovens, microwaves, refrigerators and freezers. Whether you are interested in Viking appliances for a commercial or home kitchen setting, there are plenty of products to choose from. All of the products in this auction are approved factory returns and showroom models with minor scratches, dents or blemishes. Otherwise, they are 100% functional and ready to use!
The auction is live now and ends June 15 at 7:00PM CDT. Follow the link to see items and start bidding: http://www.restaurantequipment.bid/cgi-bin/mnlist.cgi?rebid19/category/ALL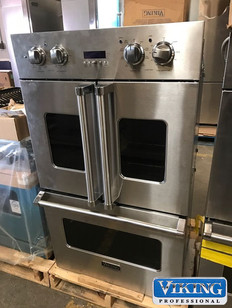 The inventory is currently being held in our warehouse in Romulus, New York, however, anyone in the US can participate. Auction winners can have their items shipped to them directly, or to our warehouse locations in Chicago, Dallas and Atlanta. Items will be shipped and available for pickup by June 30, fifteen days after the auction ends.
Viking has a longstanding legacy in the culinary world. Based in Greenwood, Mississippi, Viking is an iconic American brand and a symbol of quality for serious cooks who want commercial-grade performance in their home kitchens. Their reputation is indisputable and has earned them high regards and accolades from many industry publications including "Best Gas Range" from Good Housekeeping, and "#1 Quality Rating for Ranges & Cooktops" from Hanley Wood's Builder Brand Use Study. Our favorite award was given to Viking by Fast Company Magazine where Viking was named one of thirty companies that just "get it". We'd have to agree.
Viking's claim to fame came in 1984 when they offered the first commercial-grade range for the home, allowing people to elevate their cooking game and revolutionizing the dynamic of what a home kitchen could be. As their stoves and ovens became increasingly popular in high-end kitchens everywhere, Viking became an international symbol of culinary prestige, boasting a product line covering all major kitchen appliances. They've also founded the Viking Cooking School at their headquarters in Mississippi, where you can learn everything from culinary basics to proper knife skills.
In 2013, Viking joined forces with the Middleby Corporation, the largest manufacturer of commercial food equipment in the world. The Middleby brand has been around for over 100 years and this partnership allowed Viking to further advance its product line with new resources and technologies from Middleby. Together, they are a powerful force in the culinary world, both commercially and at home.
TAGeX and RestaurantEquipment.bid are proud to offer these top-notch Viking appliances to you at auction price. To see the full selection of items, follow the link below. If you have any questions about the auction items or delivery services, contact us directly at 1-800-572-4480, or email [email protected]
Happy bidding!
http://www.restaurantequipment.bid/cgi-bin/mnlist.cgi?rebid19/category/ALL