One of Raleigh's most prolific restaurateurs has filed for Chapter 11 bankruptcy protection, according to court filings, but said his restaurants will remain open.
Gaurav "G" Patel, owner of Eschelon Experiences, filed for bankruptcy this week in North Carolina's Eastern District, citing liabilities of $2.57 million and assets of $1.1 million, according to court filings.

Eschelon is the group behind restaurants Mura in North Hills, cocktail bar The Haymaker in downtown Raleigh, the Cameron Bar & Grill in Cameron Village and Edwards Mill Bar & Grill in North Raleigh. In the last year and a half, Echelon has closed Bare Bones, a barbecue restaurant on Fayetteville Street in downtown Raleigh, and Basan, an Asian fusion restaurant in Durham.
"While the profitably of many of our restaurants have continuously succeeded, others have not," Patel said in email to The News & Observer. "Over the years, margins were too small for a few of our restaurants, forcing us to make the difficult decision to close them permanently — a decision we didn't make lightly. Making the decision to file Chapter 11 bankruptcy was not easy, but it was necessary to protect the future of our employees, our operations and the investments of our shareholders."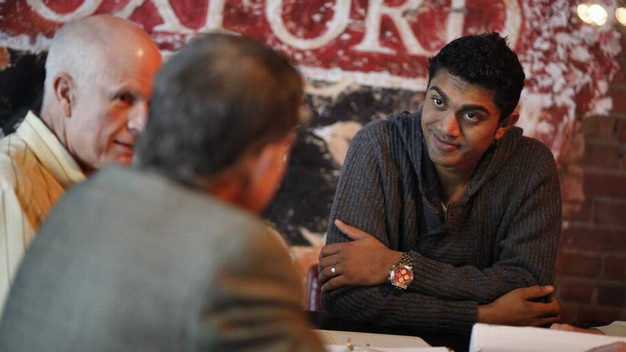 According to the filings, Patel's largest creditors are First National Bank of Pennsylvania, which is owed $548,000, and commercial real estate firm Highwoods, which is owed $335,000. The IRS also claims a debt of $270,000 and the City of Raleigh a debt of $3,658.
Patel told The News & Observer the bankruptcy filings will not affect the operations of his company or the restaurants. Chapter 11 protection allows individuals and businesses to restructure their debt.
"None," Patel said Tuesday via text message of the impact on the restaurants. "Zero."
Patel is also a part owner of Social House Vodka and said the bankruptcy won't affect his ownership stake.

The bankruptcy was first reported by Triangle Business Journal.
The Triangle's restaurant industry has grown into a part of the region's identity, known in the South and beyond as a worthwhile stop for adventurous diners. It also has become a crowded market in an industry with narrow margins and rare successes.
"The Triangle has really put itself on the map as a city with a food culture people care to talk about and travel to experience for themselves," Patel said in the email to The N&O. "And while that kind of visibility increases the local competition, it's something we have always welcomed."
At some point, Patel told The N&O he plans to open more restaurants under Eschelon, he said in an email, but for now will focus on keeping the existing ones open.
"While we do have plans to grow and expand the brand, our 2019 strategy is focused on ensuring that our current restaurants and internal operations are setup to help us continue our success going forward," he said in an email.