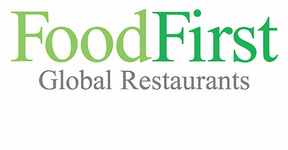 According to Nation's Restaurant News, FoodFirst Global Restaurants Inc. is relocating its global headquarters to Florida and renaming its two core brands Brio Tuscan Grille and Bravo Cucina Italiana.
Brio is now Brio Italian Mediterranean and Bravo is Bravo Fresh Italian. CEO Brad Blum, an investor in FoodFirst, said the renaming reflects how strongly the company feels about the healthful ingredients used in Italian Mediterranean cooking.
Blum, who grew up in Ohio but maintains a home in Florida, said FoodFirst will keep some support functions in the Columbus, Ohio offices. Roughly 25 employees in accounting, payroll, finance and information technology are expected to stay. Regional training will also remain in Ohio, where 17 percent of the company's 110 Bravo and Brio restaurants operate.
But starting next week, a bulk of the corporate staff including the executive team will relocate to the 9th floor of a bank building in downtown Orlando, across the street from City Hall and near the Amway Center sports arena.
Nearby but not in the same office tower, FoodFirst plans to build a state-of-the art training center for menu innovation.
The relocation comes less than six months after Bravo Brio Restaurant Group went private and changed its name to FoodFirst Global Restaurants. The company was acquired in a deal valued at about $100 million. Swiss investor Spice Private Equity Ltd., an affiliate of GP Investments Ltd. of Brazil, is the main stakeholder. Blum, who used to live in Switzerland, also has a stake in the company.
Blum, who served as president of Olive Garden from 1994 to 2002, said his newly formed leadership team is tasked with building brands that serve exceptionally good tasting food that makes you feel good and is also good for the environment. Several of his executive appointments have been former Darden employees, including Dave Pickens who was named president and chief operations officer earlier this week.
Along with upgrading the Bravo and Brio menus, Blum said FoodFirst is focused on expanding its portfolio through acquisitions, as well building a new concept.