Another Lafayette restaurant has closed its doors.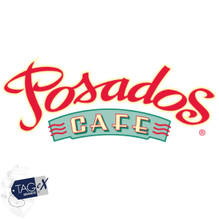 Posados Cafe closed abruptly over the weekend, according to a report from KLFY.
Employees of the Mexican restaurant were notified when they showed up for work Monday morning, the local TV station reports.
Attempts to reach a representative with Posados Cafe were unsuccessful Monday.
Posados manager Melissa Guilbeaux told KLFY that her employees arrived at work Monday to locked doors and management from the restaurant's corporate office in Texas who told them the location was closing.
The restaurant chain operates more than a dozen restaurants in Louisiana and Texas.
Other Louisiana locations include one in Bossier City and two in Shreveport, according to the restaurant's website.
The Lafayette location at 3822 Ambassador Caffery Parkway opened in May of 1998.
Written By: Megan Wyatt
This article was republished from Daily Advertiser. You can read the original article here
The latest update to this story comes directly to you from TAGeX Brands and RestaurantEquipment.Bid. The contents of this Posados Cafe is currently up on the auction block at RestaurantEquipment.Bid!
The auction can be reached from the following link:
https://www.restaurantequipment.bid/cgi-bin/mmdetails.cgi?rebid11
With over 100 lots featured in this auction, there is something for everyone! All items are starting at just $1 and bidding is open to the public. This is a great way for smaller or restaurants that are just starting out to obtain quality equipment for just pennies on the dollar. It also promotes a sense of sustainability within the Lafayette community by keeping these pieces of equipment out of our landfills.
The auction is currently live and will remain open until Monday morning (November 11th) at 10:00 AM. If you have any questions please feel free to reach out to our TAGeX Brands customer service team at 800.572.4480 or email us at [email protected]. We hope to see you in the auction and happy bidding!